Leadership:
Ministers:
Jeff McNeal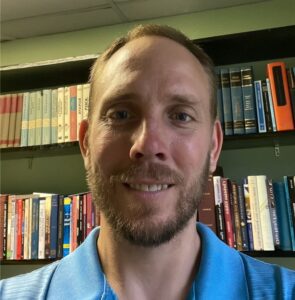 Jeff McNeal has been in ministry for the last 20 years. He and his wife have 4 children and love spending time together as a family. They moved to the area in May 2019 to be closer to his wife's family and to help his father-in-law with his HVAC company. He felt the need and desire to refocus on full-time ministry and is extremely grateful to be working with the South 14th congregation. They hope to share the love of God with others in the Leesburg community and those visiting.
Ray Jones
Elders – Pastors:
Forrest Jerkins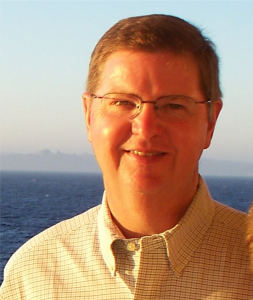 Forrest has served as an elder since 2009. He and his late wife Tammy raised 4 children in this congregation and have been active in the children's education ministry forever. Forrest helps with worship planning and technology in the buildings. When he is not practicing dentistry he likes to travel, watch the Rays play baseball, and go snow skiing.
Ray Jones
Ray Jon
es has served the Leesburg church as an elder for the last 20 years. Ray grew up on a dairy farm in North Alabama. He received a BA degree in Religious Education from Alabama Christian College in 1965. It was there that he met and married his wife LaDonne. They moved to Lessburg and have resided here ever since. They have 3 children, Brett Jones, Kristin Scovack and Bethney Backhaus and 6 grand children. Ray has worked as a school teacher, lumber salesman, a part-time minister for several congregations in the surrounding area and as a building contractor for the last 40 years. He serves our congregation as supervisor of building and grounds, an adult Bible class teacher with emphasis on "As You Go Discipling" as God's plan for church growth and currently serves as Minister of Involvement.
Joe Richmond
Joe Richmond grew up in the Ozarks of Missouri between Branson and Springfield. Joe
Graduated from Southwest Missouri State University in Springfield Missouri with a degree in Industrial Technology. Joe worked his entire career in
manufacturing with emphasis in manufacturing engineering and manufacturing management. The last 40 years was manufacturing medical devices. Joe lost his wife Beverley after 55 years but is now married again to Claudette. Joe has three daughters, six granddaughters, and twelve great grandkids. Joe came to South 14th Street church of Christ in May 2007 after his retirement and was appointed an elder in January 2009. Joe is also currently acting office manager.
Deacon:
Youth Leaders:
Mike Blaise
Robert Paulk