Leadership:
Minister:
Cary came to South 14th Street in July of 2015. He is a 1988 graduate of Lipscomb University. He and his wife Lori have three sons, Andy, Aaron and Will. Cary is a Bible teacher at Mount Dora Christian Academy, and Lori is the Elementary Principal.
Charles Holmes
Charles has been the owner of Holmes Plumbing since 1972. He is now semi-retired. Charles married his wife Judy in 1968. They have two children, Judith Ann and Jordan. They have three grandchildren, Ethan, Jackson and Belle and another granddaughter is on the way. Charles is the product of the Children's Home and Bible School. He attended N.E. Christian College and his main interest is his family.
Forrest Jerkins
Forrest Jerkins has served as a Shepherd since 2009. He and his wife Tammy have lived in this area since 1986. Tammy is the daughter of Carlton and Carleda Ross. Forrest practices dentistry in Fruitland Park. They have 4 children, Robbie, Rebecca, Ross and Anthony Saincilaire. Forrest plans the worship services and tries to keep the technology functioning properly. When they have time, Tammy and Forrest love to go snow skiing!
Ray Jones
Ray Jon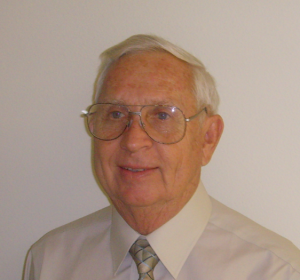 es has served the Leesburg church as an elder for the last 20 years. Ray grew up on a dairy farm in North Alabama. He received a BA degree in Religious Education from Alabama Christian College in 1965. It was there that he met and married his wife LaDonne. They moved to Lessburg and have resided here ever since. They have 3 children, Brett Jones, Kristin Scovack and Bethney Backhaus and 6 grand children. Ray has worked as a school teacher, lumber salesman, a part-time minister for several congregations in the surrounding area and as a building contractor for the last 40 years. He serves our congregation as supervisor of building and grounds, an adult Bible class teacher with emphasis on "As You Go Discipling" as God's plan for church growth and currently serves as Minister of Involvement.
Joe Richmond
Joe Richmond grew up in the Ozarks of Missouri between Branson and Springfield. Joe Graduated for Southwest Missouri State University in Springfield Missouri with a degree in Industrial Technology. Joe worked his entire career in manufacturing with emphasis in manufacturing engineering and manufacturing management. The last 40 years was manufacturing medical devices. Joe and his wife Beverley have been married 50 years, have three daughters, six granddaughters, and five great grandkids. Joe came to South 14th Street church of Christ in May 2007 after his retirement and was appointed an elder in January 2009. Joe is also currently acting office manager.
Deacon:
Rich LeMoyne